Pesach in Bahrain - The Pearl of the Gulf

The Abraham Accords-
In September 2020 Bahrain and Israel established diplomatic relations and travel between the two countries began
and the economic relationship is blossoming.
This Pesach, explore the past present and future, experience amazing architecture, and be a part of history in the making, as Jewish Life re-emerges in Manama!
Over the last few years, Bahrain has opened its doors to Jewish Tourism, trade and business opportunities with Israel.  Don't miss this once in a lifetime opportunity. Enjoy a Kosher Passover Vacation in Bahrain! You and your family will be pampered in the brand new Hilton Manama, a skyscraper overlooking the water and city center. Optional post Yom Tov Weekend in Dubai!
Truly A One of a Kind Passover Vacation!
Manama is only a hop from Dubai, 3 hours from Israel, 6 hours from Europe, 13 hours from New York
Bahrain is the Pearl of the Gulf and made up of 50 natural islands and 33 artificial islands. Bahrain is situated between Qatar and Saudi Arabia, to which it is connected by the King Fahd Causeway. Bahrain is one of the world's smallest countries, but it manages to pack a lot into a little area. Known for its exquisite pearls, historic forts, and more liberal attitude than some of its Middle Eastern neighbors.
Bahraini Jews constitute one of the world's smallest Jewish communities, although its origins go back to late antiquity. The Jewish community declined during the twentieth century and in 1968 only 100 Jews remained in the capital city of Manama. Today, there are about 30 Jews living in Bahrain. The community still maintains ownership of a Shul and a Jewish cemetery.
Highlights of Pesach in Bahrain
9 Nights accommodations in luxury Deluxe studio rooms, as well as 1 & 2 bedroom suites (extra cost)

Wednesday, Erev Pesach, Apr. 5th- Friday, Apr. 14th (early check-in available, and post Pesach extension at the Hilton or option for Dubai Weekend, extra)

Glatt-Kosher Mehadrin-Supervision by Rabbi Steinmetz (Non-Gebrokts, Non Kitniyot)

Gourmet Cuisine by well-known Israeli Chef Doron Sason including BBQ's, dinner in the desert and other surprises

Daily Entertainment

Children's Program

Full-time lounge with refreshments

Shiurim and special lectures with local community

Special guest appearances with dignitaries and local officials

Fun and kid friendly tours with option for Dubai (extra cost)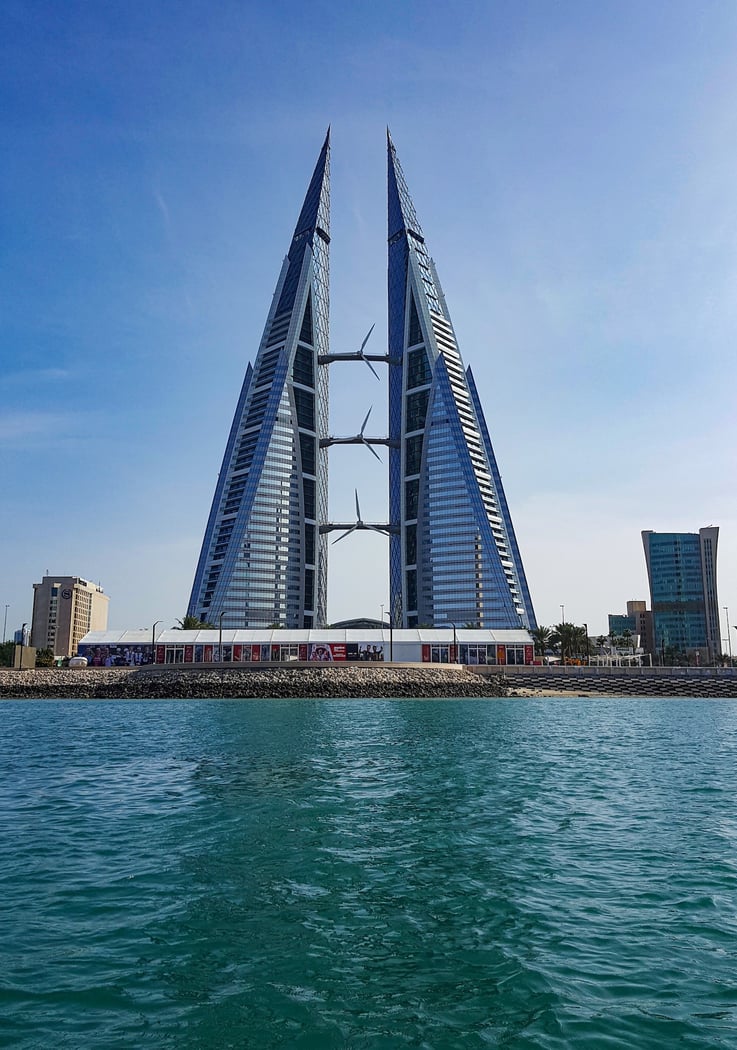 The brand new 5 star Hilton Manama will host us in style
Family style hotel with large rooms and suites with kitchenettes
We will have our own 44th floor for our Kosher for Pesach kitchen, dining room and lounge. The view is BREATHTAKING

Dedicated Shul

Extra large rooms

1 and 2 bedroom Suites with fully equipped kitchens and spacious living rooms

Connecting rooms available

Spa and treatment rooms

Full fitness center

All rooms include incredible waterfront views
Sample of Options of Stunning Rooms
Sleeps 2-3
57 sq. m./613 sq. ft
Choose this King Studio and take in the view from a high floor of the hotel. The room features home comforts, including one king-sized bed, plus a kitchenette with microwave and mini fridge.
Watch movies on the 55-inch Smart HDTV. 
Sleeps 3
60 sq. m./645 sq. ft.
This room expands on the King Studio, adding a small living area with a sofa bed and space for a guest. The room features home comforts, including one king-sized bed, plus a kitchenette with microwave and mini fridge.
Watch movies on the 55-inch Smart HDTV. 
King One Bedroom Apartment
Sleeps 4 with sofa bed and rollaway bed.
79 sq. m./850 sq. ft.
Relax and feel at home in this one-bedroom apartment with stunning sea views. The apartment features a bedroom with one king bed, a separate living area, guest toilet, and a full kitchen with fridge, dishwasher, and washing machine.
Enjoy a 65- and a 55-inch Smart HDTV. The bathroom features a shower and bath tub. 
King 2 Bedroom Deluxe Suite
Sleeps up to 5 guests with sofa bed.
144 sq. m./1,550 sq. ft.
Admire breathtaking panoramic views of the sea from your private balcony. This deluxe apartment features home comforts including two king bedrooms with own bathroom, a spacious living/dining area, plus a full kitchen with fridge, dishwasher, and washing machine.
Enjoy a 65- and 55-inch Smart HDTV. There's also a separate toilet for guests. 
More options and combinations available.
Throughout the hotel, stay connected with complimentary WiFi access
Doron Sason
Chief Chef
Born and raised in Israel, after serving in the Air Force, Doron received his BA in Hotel Management from Johnson and Wales University. His management career followed him through Clearwater Beach, Florida all the way to the largest hotels in Las Vegas, Circus Enterprise, The Monte Carlo, and the Luxor where he held food and beverage positions. During his time in Las Vegas he completed his MBA in UNLV and a management training program.
Exposure to global experiences with a variety of cuisines helped Doron develop his own fusion language of cuisine, spanning Middle Eastern food to South American, Las Vegas –one of the largest centralized cuisines in the USA, to European and Asian. Doron published two digital books – available on Amazon – on his cooking specialties. These books lead him to develop his brand '2Slices Sandwich Boutique' opening soon in a number of places around the world.
With Doron drawing his inspiration from around the world, his rule is that "There are no rules". East meets west, traditional merges with modern techniques.
Recently, Doron became a partner in a vegan start up where he applies his vast experience to developing new ideas and business opportunities.
Things to do
Bahrain is a great destination for family fun
Swim with the dolphins
Explore the crystal blue waters and the beautiful beaches
Get your adrenaline rush at the Bahrain Grand Prix
Enjoy camel riding in the desert
Go shopping in the vibrant Manama Souk
Pearl diving, Snorkeling, and Scuba diving
Night time entertainment
Enlighten yourself with cultural visits to the National Museum
View the Al Fateh Grand Mosque
And much more!
Optional Extension Package – Weekend in Dubai
Continue the adventure after Yom Tov with Shabbat in Dubai before returning home
Contact us for details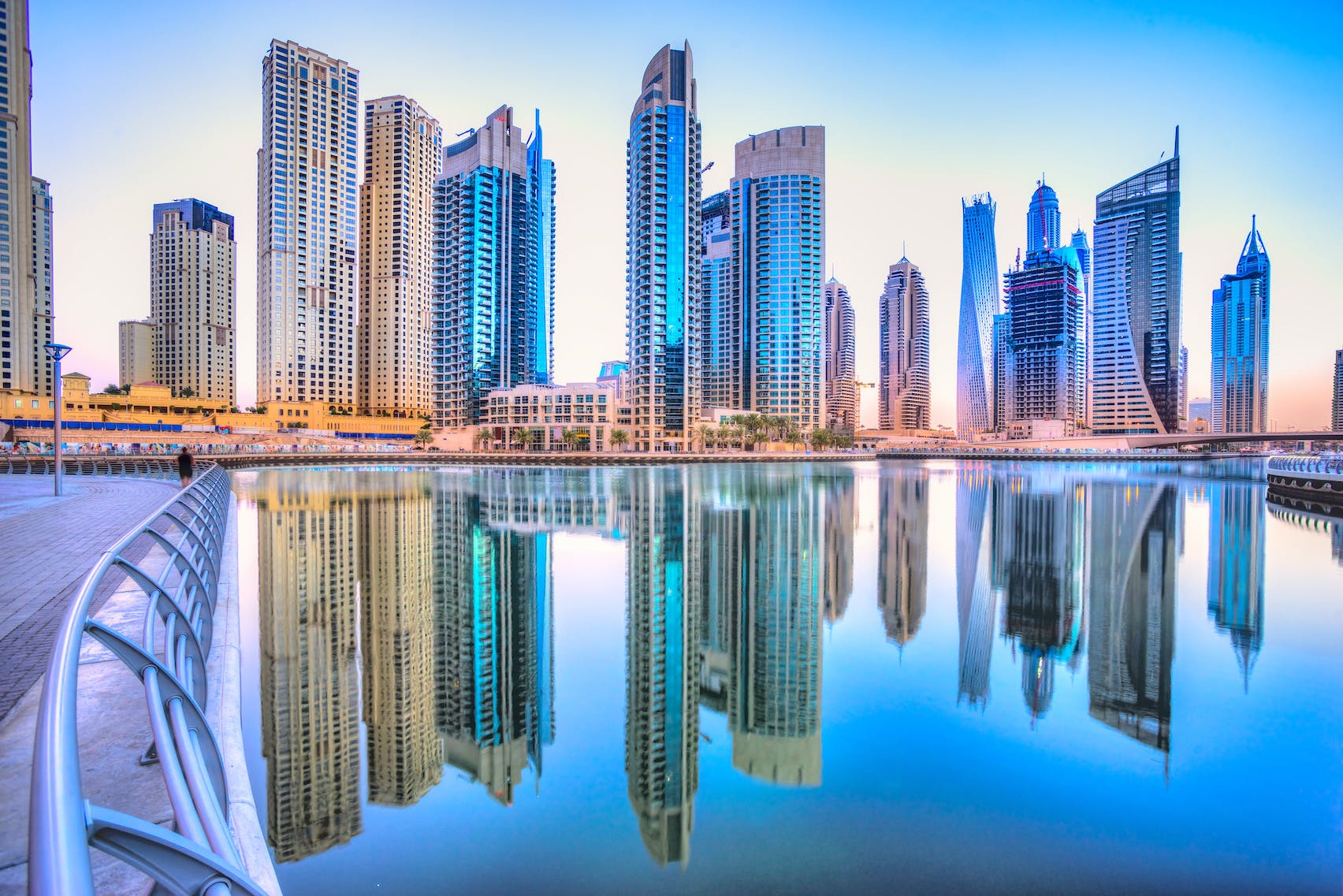 Package Price
Per person in a double room
From $
3,950
Contact us for additional options and quotes for families and groups