There are many ways to explore Israel, but exploring the mountain bike trails of Israel is a great chance to get to know the country from a different and less beaten angle. Active travelers will have quite the experience if they choose to tour Israel by mountain bicycle.
The sport of bicycling has become extremely popular in the country over the years. With the recent development of bike trails throughout Israel's nature, biking is a great way to explore the numerous historical and cultural sites of the region, with greater speed and fun, while both road biking and mountain biking are optional.
Similar to hiking, there are bike trails all over Israel, many of which follow known hiking trails. The Israel National Bike Trail is a great example, it goes through all of Israel and gives amazing views and experiences while exploring Israel.
Additionally, the mountain bike scene in Israel has grown and now the country offers lots of great mountain biking trails everywhere, which leads to the development and involvement of the greater nature-loving community in Israel.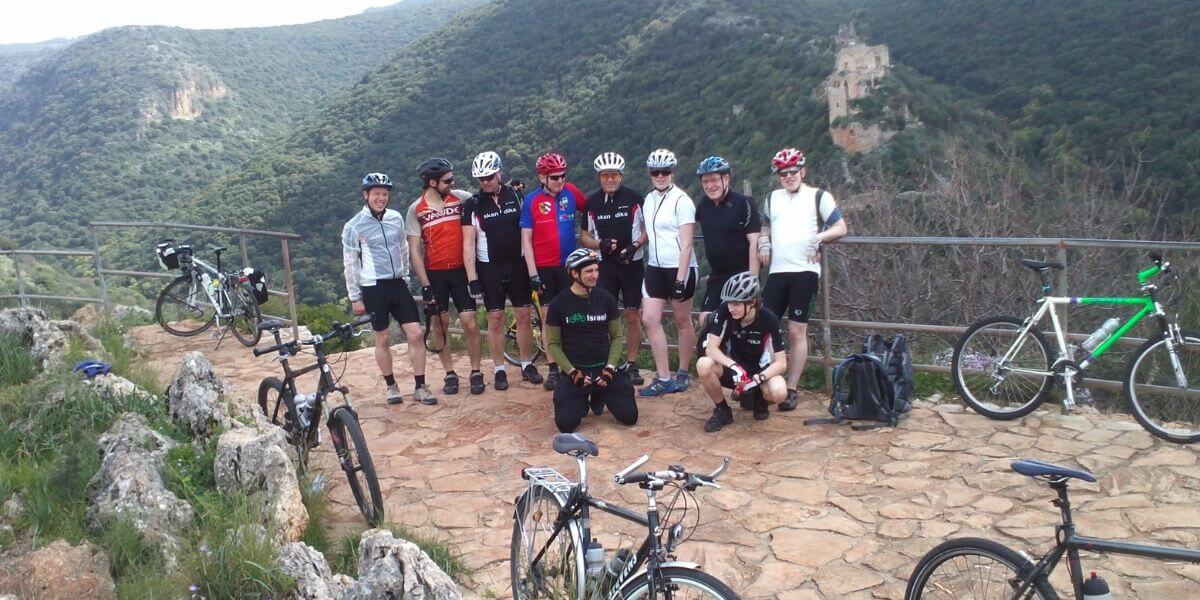 If you are planning an extended bike tour without a guide, especially if you plan on mountain biking Israel and its great trails, please make sure you have all the necessary equipment and make preparations ahead of time.
Fresh water-Fresh, drinkable water is hard to locate in many areas (especially in deserts).
A helmet – mountain biking takes you on complicated terrain. A helmet is recommended for safety.
A GPS or map – make sure you know where you are and can easily get home before it gets cold in the evening
Extra layers – make sure to bring an extra layer for rain and cold in case the temperature drops.
A good bicycle – bring one from home or rent one nearby. Make sure it's been tuned and checked out.
A bicycle repair kit – remember to bring the basics, like an extra tire in case you get a flat.
Plan accordingly for the season, activity level, and personal needs. It is recommended to ride a hybrid or mountain bike on the trails as Israel's terrain varies throughout the country. Please note that bikers are required by law to wear helmets, no matter what Israel bike trail they're on.
If you're interested in exploring Israel by car, bike, or bus, check out these Israel tours on our website.
With the number of trails throughout Israel, one can easily find a trail to match his or her experience and activity level.
Can you cycle the Israel National Trail?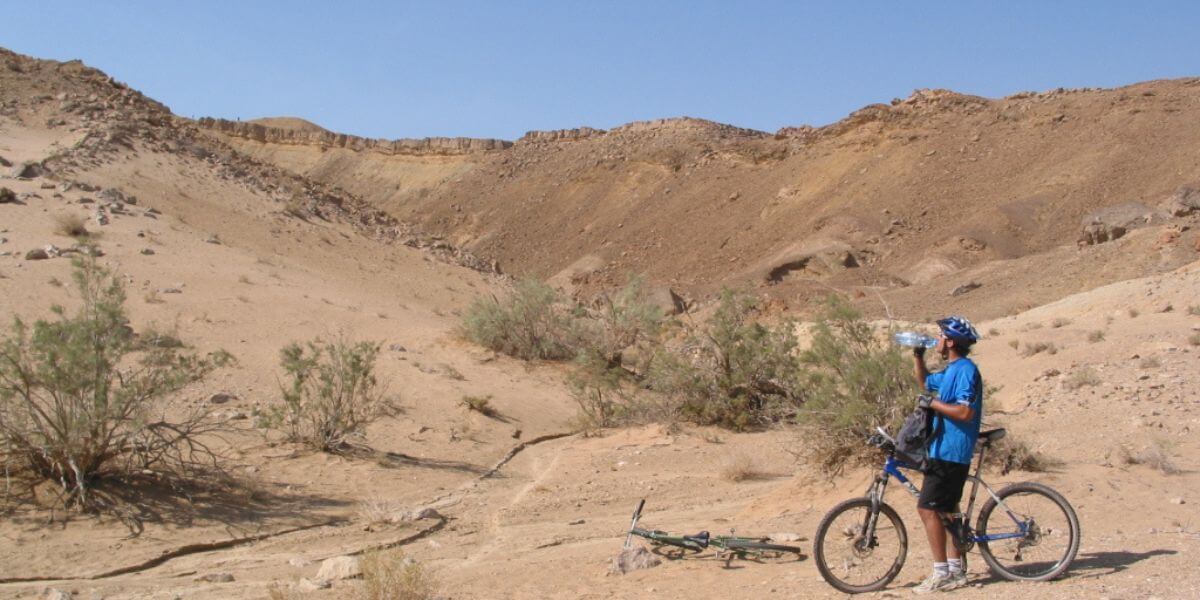 You can definitely cycle the Israel National Trail. It's all marked and connects Mount Hermon in the north to Eilat the southernmost point in Israel. It's also well maintained so it's accessible to plenty of different activity levels. However, if you do not have experience riding in different terrains, it can help to have a guide or escort.
Is Tel Aviv bicycle friendly?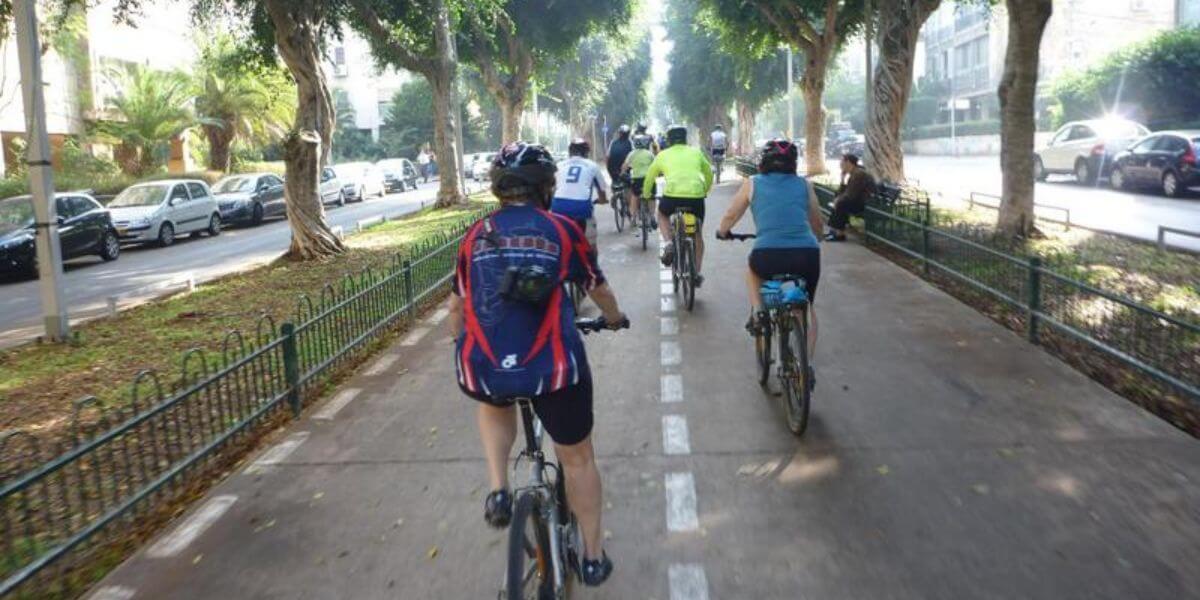 Tel Aviv is flat and has a great climate, so it's a good location for any type of cycling. There are plenty of beautiful pedestrian and bike pathways, and over 100 kilometers of bike paths in Tel Aviv. It's a great way to see the city.
If you're a road biker, cycle through the most famous streets in Tel Aviv. If you're a mountain biker, check out the Yarkon Trail that goes all the way to Rosh Haayin.
Is Jerusalem bike friendly?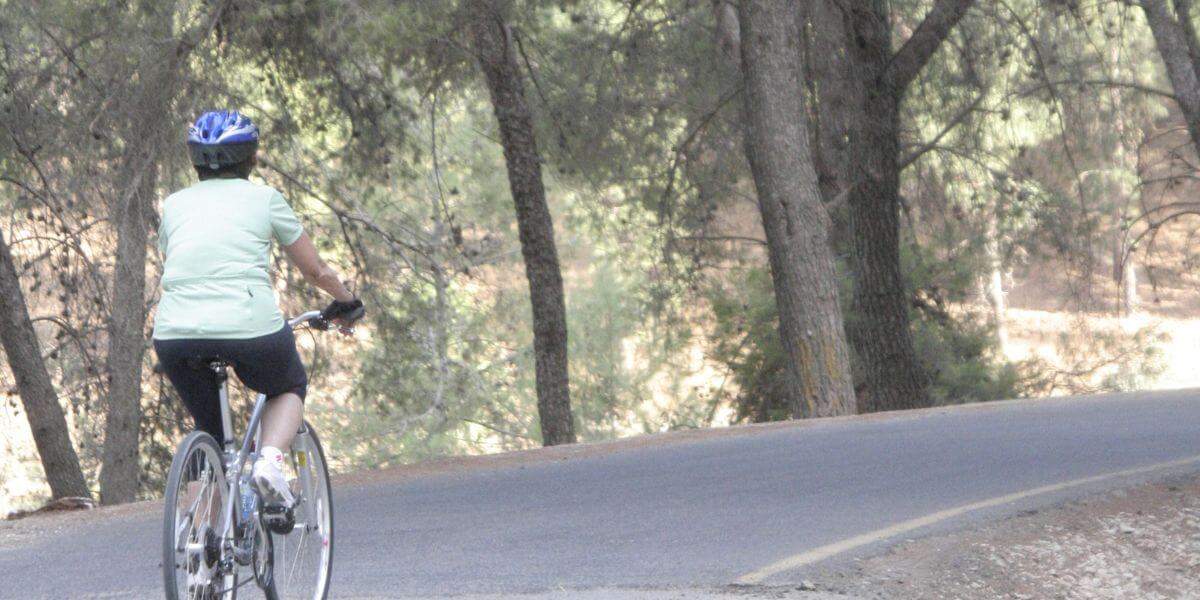 While not as bike friendly as Tel Aviv, Jerusalem is still a great place to explore on wheels. There are plenty of flatter, central routes in the city. In the hilly areas, Jerusalem is also a great place to rent an electric bike. There is a bicycle trail in the Jerusalem Metropolitan Park on the outskirts of the city as well as a bike path from Sacher Park to Herzog Road.
Now that we clearly understand that Israel is a great place to ride your bike let's get you inspired with these three great popular trail options. If they look interesting to you, check out this page and take a bike tour in Israel.
Mo

unt

Eitan and the Jerusalem Hills
Location: Jerusalem
Difficulty: Easy
Length: 8 km
This is a circular route on a moderately hilly, paved dirt road with marked routes. It's great if you want to be somewhere a little more rugged but aren't quite ready to mountain bike in Israel. The trail is suitable for all levels of bikers and is quite popular with hikers and joggers as well.
Enjoy views of the lovely countryside and perhaps catch a glimpse of spring in the Sataf, a lookout point on Mount Eitan. Depending on your direction and path, you may see parts of an orchard and the Monastery of St. John. At the end of the trail is a goat farm that sells locally made cheese, goat cheese, goat milk, and other cold drinks.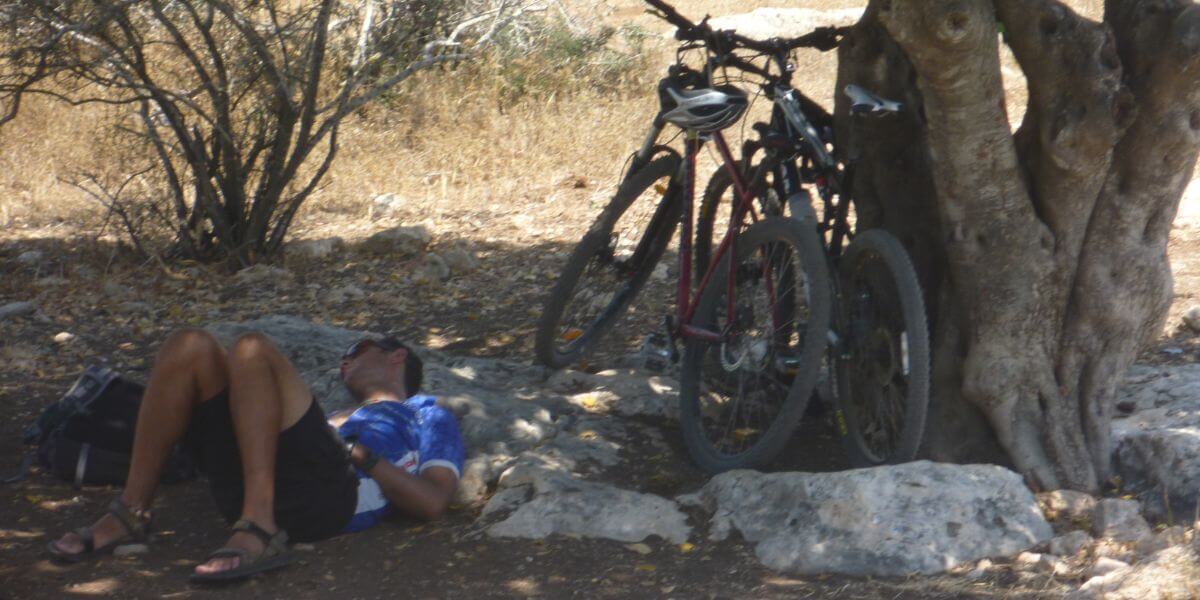 Alexander River
Location: Hefer Valley
Difficulty: Easy
Length: 9 km
Considered one of the must-see sights in Israel, the Alexander River boasts an easy trail for bikers and hikers. If you're on this trail in warm weather, you cannot miss the Water Turtle Park, one of the best places in Israel to see soft-shelled turtles which can grow to be 1.2 m long and 50 kg in weight! Please refrain from feeding the turtles and touching them, they bite! If possible, try this trail on a full moon, it's breathtakingly beautiful! The trail is well-marked and linear, hence easy enough to do at night.
Beware: do not attempt during the day or night if it rained the day before, the rain makes the trail very muddy and dangerous. This is a great trail for a mountain bike or hybrid and is a good place to bring the whole family, especially if they haven't mountain biked before.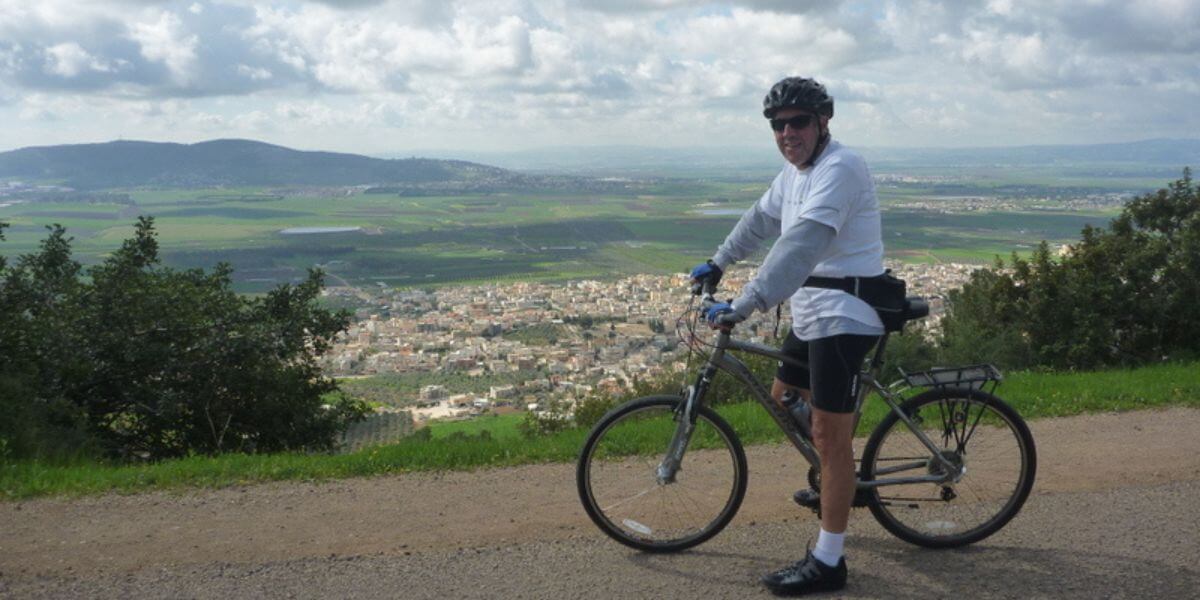 Adulam-France Park
Location: Judean Plains
Difficulty: Medium
Length: 23 km
The Adulam-France Park is another popular destination for bikers who want a challenging path while appreciating the park and enjoying the historical sites the area offers. There are a couple of biking options in the park, hence it is up to the biker to determine the kind of ride he or she prefers. Aside from natural beauty, there are a number of biblical and historic sites along the trail such as the tel where David hid from Saul, the Cave of Adullam, and the Burgin Ruins.
Biking is a unique way to experience the major historical sites and rich beauty while immersing yourself in the culture of Israel. There are numerous bike trails throughout the country, many of which would require multiple days or even weeks to complete. This is but a microscopic snapshot of some of the trails that are doable in one day to help you plan a longer trip or to spend a leisurely afternoon. Happy riding and be safe.
Click here if you want more information on Israel Tours or contact Gil Travel.
For more activities to do while in Israel, check out our free time guide by clicking the button!