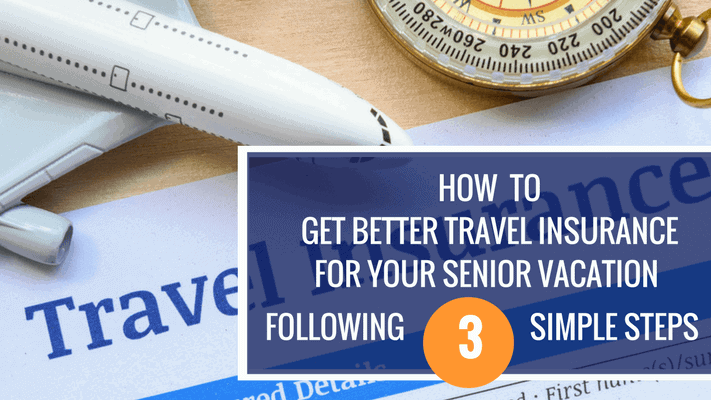 Congratulations on booking your senior vacation! You've likely been overwhelmed with excitement for your upcoming travels, as you should be.
Now comes the less glamorous part of planning your trip; purchasing travel insurance. Like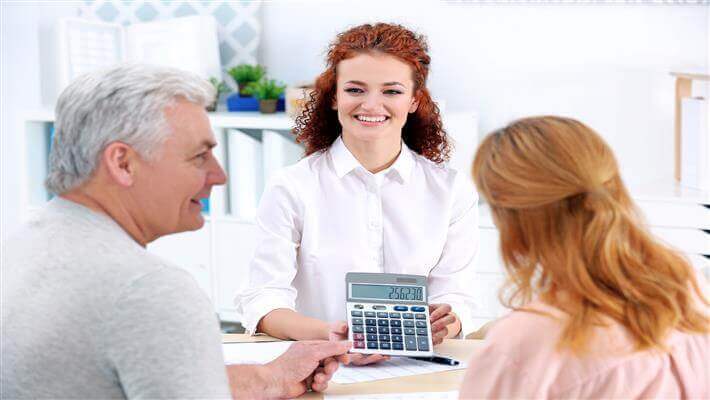 your other health insurance plans, travel insurance for vacations for seniors can often seem convoluted and perplexing especially if it's for a senior vacation. And although you still may be unsure of whether you need it or not, I assure you that it is better to have and not need, than to need and not have. But if you still feel unsure about purchasing travel insurance, here are the top reasons to purchase travel insurance.
The Important Truth about senior vacation
For starters, travel insurance isn't that drastically different from your other health insurances; rather, they're two sides of the same coin. With that being said, an inevitable fact is that the pricing of travel insurance plans increases with age. This is unfortunate because even if you are an active senior and with a healthy and vibrant lifestyle, you will still be subject to slightly higher pricing options for your senior vacation. But in truth, this shouldn't alarm you because there are still plenty of affordable options available to you. You will just need to take a few extra factors into consideration when searching for your plan. Here are three steps to aid in your purchase of travel insurance.
1.Weigh the essential qualities
The most difficult part of purchasing a travel insurance plan for a senior vacation is to find the starting point. I recommend that you take your time in researching different plans and companies for vacations for seniors, to see which one would most likely fit your needs, based on your health, and the destination. As you will quickly see, plans are very complex and have a variety of options, so you need to figure out which one works best for you. But keep in mind that you have time! This isn't a task that needs to be completed within a few days, or even a week.
An easily overlooked fact is that many insurance policies only require the policy to be purchased within a brief period of time before the trip, for the policy to be valid. For instance, Travelex only requires that the policy is purchased twenty +/- days prior to your trips start day. So, if you start looking over plans weeks, or even months in advance, that will give you plenty of time to come to a well – informed purchase:
Medical Emergency

Medical Evacuation

Preexisting Conditions

Stolen Luggage or Belongings

Travel Advice/Emergency Assistance

Trip Cancellation
If you are still unsure of what should be included in your policy, here is some further reading to help you understand the essentials. You will see that many plans have consistent components because many people see these components as necessities.
2.Read the fine print
Although many people already know this, here is helpful reminder that the most expensive insurance plans aren't always the best investment or the most necessary purchase. Upon close inspection, you will see that the coverage you will receive with a "Cadillac Plan" goes far beyond what is sufficient coverage for a mid-range plan. Yes, the knowledge that up to $100,000 of hospital bills is covered is very reassuring; but truthfully, $50,000 is more than enough. Another factor to be mindful of is that medical costs in the United States are traditionally higher than the costs of medical treatment in many other countries. And if you are to call into a company like Travelex, the insurance agent will surely tell you that the most popularly purchased plan is a mid-range plan called "Travel Select."
Once you feel that you have narrowed your decision to either two or three plans, be sure to check for exclusions and exceptions. As you probably already know, many insurance companies have rigid guidelines that allow for loopholes to avoid payment on a claim. With this in mind, cross check the exclusions and exceptions of the policy with your trip itinerary to ensure that you are not partaking in any activities that would void your policy, such as extreme sports. Some activities like hang gliding, water rafting, or even parasailing could be exempt from claims in the event of an injury.
3. Consult, and come to a decision
The third and last step to getting better travel insurance is to consult your options with others, to see if they see something that you are overlooking; there's nothing wrong with asking for a second opinion, whether it's from a health care provider, child, sibling, parent, or travel agent. And by this point, you will probably be tired of reviewing and comparing policies, so a fresh set of eyes could do wonders.
Your last and possibly most valuable resource is to consult your regular healthcare provider to see which options they prefer; they surely receive many questions regarding travel insurance, and will be able to provide some useful insight into which plan would be best suited to your travels.
Pulling it all together
As you will see throughout your research and comparison, there are numerous similarities and differences amongst travel insurance companies and the plans that they offer. Selecting a plan is not an easy task and should not be rushed. However, selecting a plan for your senior vacation is not something that you should be overly concerned with. If you take your time and follow these steps and the advice of others, you will come to a well-informed decision, without losing any sleep.