U-S-A! U-S-A! U-S-A!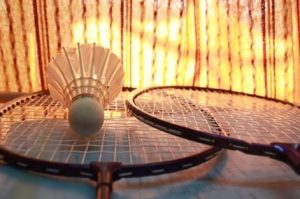 The chant notoriously attributed to the leading sporting event in world history, The Olympic Games, will be shouted by U.S. fans for a different sporting event this upcoming July: The 2015 European Maccabi Games. For those unfamiliar with the Maccabi Games, this international sporting exhibition is the 3rd largest in the world, bringing together over 9,000 Jewish athletes from over 70 countries. Including the multitude of supporters and fans, one will never find a gathering of Jews like this anywhere else.
Similar to the Olympics, these games are played every 4 years in Israel, but subsidiary games in Europe and America are held every few years as well. Badminton, Basketball, Bridge, Chess, Fencing, Field Hockey, Golf, Half Marathon, Soccer, Swimming, Table Tennis, Tennis, and Water Polo are just some of the many sporting competitions in which Jewish athletes will participate in and represent their countries.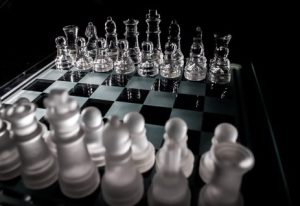 This July, the European Maccabi Games will take place in Berlin. The history of Berlin links intimately with the history of the Jews, therefore making it a perfect location for the games. In fact, Berlin was founded when the Great Elector, Friedrich Wilhelm I, commanded 50 of the Jewish families expelled from Vienna to settle in Berlin in 1671. By WWII and the Holocaust, places of Jewish life began to fall into decay. In 1990, there were only 200 Jews left in Berlin. Thankfully, the foundation of the New Berlin Synagogue, Centrum Judaicum, was founded, and the Adass Jisroel community was established and built another synagogue at Rykestraße, alongside a kosher butcher shop, a café, and a magazine press. The Jews slowly returned to Berlin in the 90's thereafter.
While attending the games, athletes and supporters will have the opportunity to delve into Jewish history and their own heritage. They can pay visit to The Berlin Jewish Museum as well as historic sites such as the Old Jewish Quarter of Berlin, the place of Berlin's first synagogue, and the nearby Holocaust Memorial. Presently, The Berlin Jewish Museum symbolizes the three paths of Jewish life in Germany: their continuity in Germany, their emigration from Germany and the Holocaust, and lastly, their re-settlement. Spread across three buildings, it is one of the largest Jewish museums in Europe, and with over 720,000 visitors annually, also one of the most visited museums in the city.
The Opening Ceremonies of the European Maccabi Games will take place at the Berlin Olympiapark on July 28, 2015. A united front of excitement and Jewish pride can be profoundly expected. https://www.giltravel.com/blog/maccabi-games-2015-berlin/Not since the Holocaust will this many Jews join together. This universal sporting competition marks a time of celebration and remembrance in a city that has bled for the Jewish legacy to survive.


{{cta('d1448a2a-3d18-4220-b937-26afef9c984a')}}