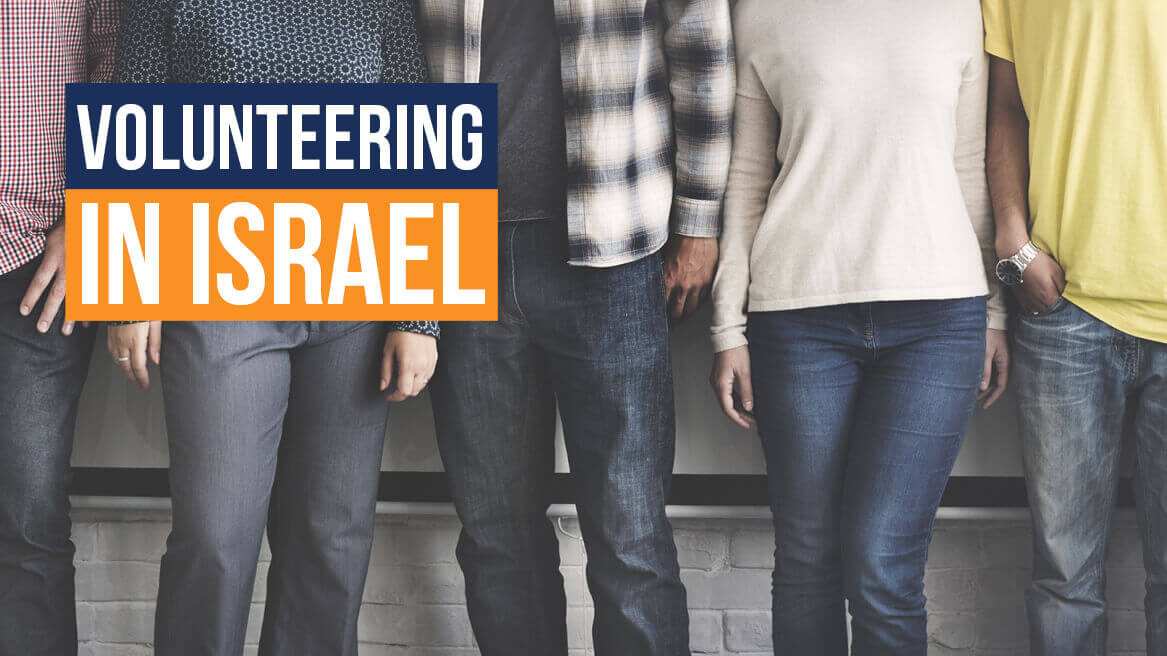 If you are that awesome type of a person who likes to travel to other countries and donate their time, effort, and knowledge, then Israel is a perfect place for you. The country offers numerous brilliant volunteering opportunities, which are truly beneficial, enjoyable, and educational. Each program has an age restriction due to project conditions, but that's not a reason to worry as there is a program for all age groups. Throughout your stay, you'd have constant support from an experienced local field team, and on your days off, you can go on day trips around the country. If you are sensitive to high temperatures, then perhaps it's best to join an indoor program or come in spring or autumn. Whichever rewarding program you choose, you're bound to make a powerful personal and social impact.
Giving Hope to Israeli Wounded Soldiers
If you believe in the immense physical and psychological healing power of sports therapy, then here's your chance to become a part of a special, unique, and empowering program, called TIKVOT, which means 'hope' in Hebrew. Tikvot is a non-profit, volunteer-based organization that works hard to rehabilitate Israel's wounded soldiers and terror victims through sports, proving how vital these activities are for both physical and emotional well-being. Since its establishment in 2007, the organization has already helped thousands of people regain their self-confidence and slowly rebuild their lives. Thanks to donations and amazing fundraising projects, people who've suffered from severe injuries, have been amputated and paralyzed can experience activities such as skiing, surfing, kite surfing, and even a triathlon! Tikvot also welcomes your ideas on other sports activities and venues and will gladly organize your event.
Working on Kibbutzim
Volunteering in these rural communes is organized by the excellent Kibbutz Program Center (KPC) in Tel Aviv. The volunteers' duties are simple and include picking fruit, helping livestock, gardening, cleaning, preparing meals, setting up the communal dining hall for meals, and more. In return, you get food, board, some pocket money, access to the kibbutz swimming pool, and time off each week to explore the area with the friends you've made, join excursions to nearby cities, or even nearby countries like Jordan, to see Petra and Wadi Rum. You don't need to be Jewish to volunteer and, while there, you'll meet people from all around the world.
Desert Wildlife Program
Israel's deserts, especially in the South, like the famous Negev and Arava, are a brilliant home to numerous beautiful creatures, including Oryx, spotted leopards, wild cats, foxes, hyenas, and owls. You'd be working in nature reserves dedicated to protecting endangered desert animals. You'd be preparing food and feeding the animals, cleaning their habitats, and assisting the park rangers in their daily rounds and wildlife observations.
You'd be working alongside professional wildlife reserve rangers who'd help you gain experience in animal care and you'd help re-populate the area with the region's native species in an ethical manner, while enjoying the beauty and tranquility of the Israeli desert. Just remember, it can get extremely hot in the summer months.
Marine and Coral Reef Conservation
Want to spend your days working on a sparkling beach? Excellent! Volunteer from Eilat for a coral reef conservation project in the Red Sea and help preserve one of the richest marine ecosystems in the world, home to butterfly fish, parrot fish, sea lilies, and many more fantastic species. At the same time, you'd be gaining experience in marine and coral reef conservation. The duties include vital activities such as cleaning buoys and the main beach so plastic and trash wouldn't end up in the water. You would remove the build-up of algae, and at that moment, witness countless schools of fish gather around you to eat. During your time off, go scuba diving among the coral, snorkeling, enjoy the beach, or take a Professional Association of Diving Instructors (PADI) Certification Course.
Desert Eco Building
If you're interested in an eco-friendly way of life and gaining new skills in the hospitality field, then helping to maintain an eco-village in a beautiful desert is your program. Your duties would include greeting and taking care of the guests, cooking, and cleaning, but you'd also help with gardening and with mud work when needed, such as creating sculptures and new benches, renovating existing buildings, and much more. In the evening, you'd sit around the campfire with your new friends, enjoying the breeze, and stargazing. In your free time, besides exploring the desert splendors, you can go on trips to the Dead Sea, Masada, major cities, and more.
Working with At-Risk Youth: Teaching English and Creating Safe Spaces
The English language is necessary today – for school, travel, and future work opportunities – but Israelis living in isolated communities don't have an opportunity to meet native English speakers and gain / improve their own English skills. College grads can join a nonprofit and work with students in schools and centers as classroom assistants who provide English-based activities. You can join a unique project at the youth center garden, assist in the planting and upkeep of different herbs and flowers, care for the farm animals, and talk with the students who need a mentor, a positive role model, and encouragement. Other programs with students include ceramics and carpentry. In your free time, you can go to Jerusalem, Haifa, Safed, etc.
Social Food Program
There are many people who simply can't afford enough or any food. The starvation and constant struggle lead to depression, hinder learning opportunities, and impede employment. You can volunteer to prepare and deliver food packages for the hungry in Tel Aviv or Jerusalem. In cooperation with the Tel Aviv Department of Welfare and Social Services and the Israeli Ministry of Agriculture, Tel Aviv and Jerusalem centers distribute thousands of packages to needy people, which contain basic food products like sugar, flour, oil, pasta, canned vegetables, as well as chicken or fish, fruits and vegetables, grains, and other nutrition essentials.